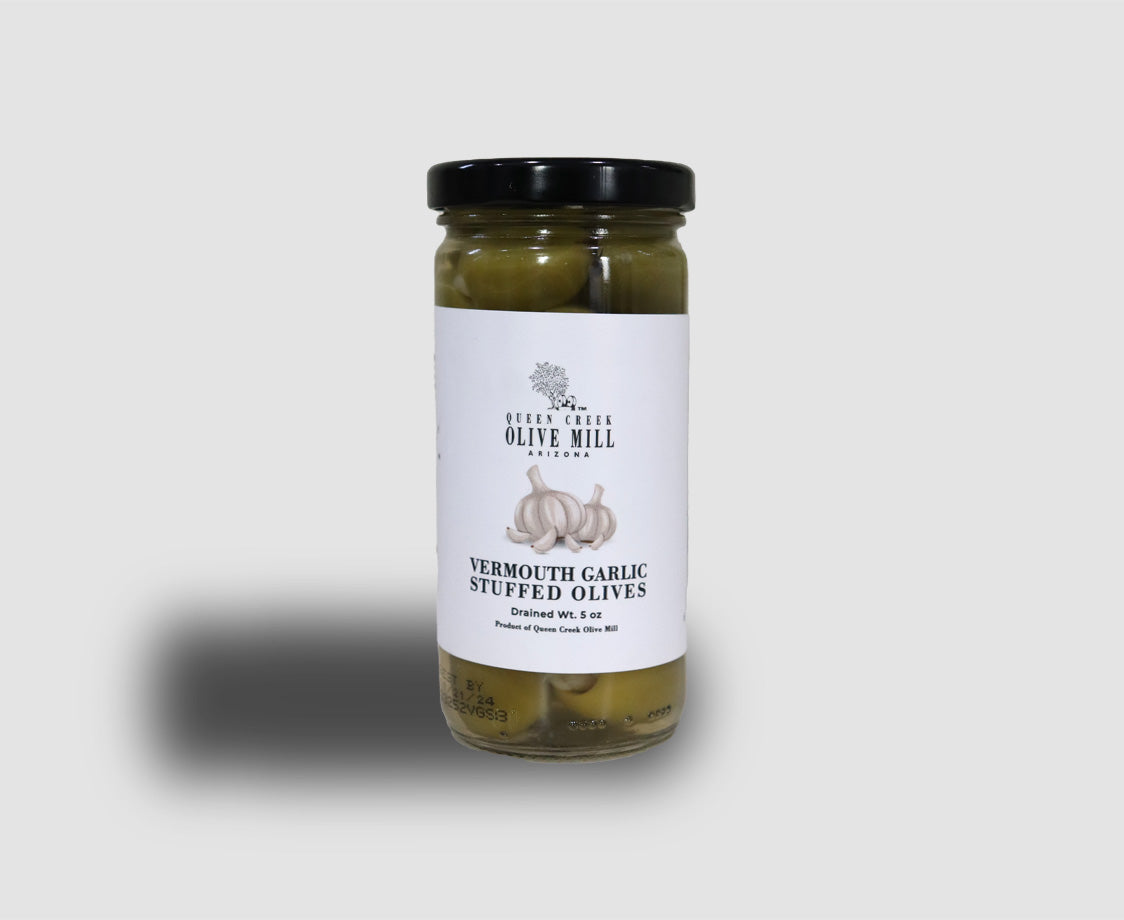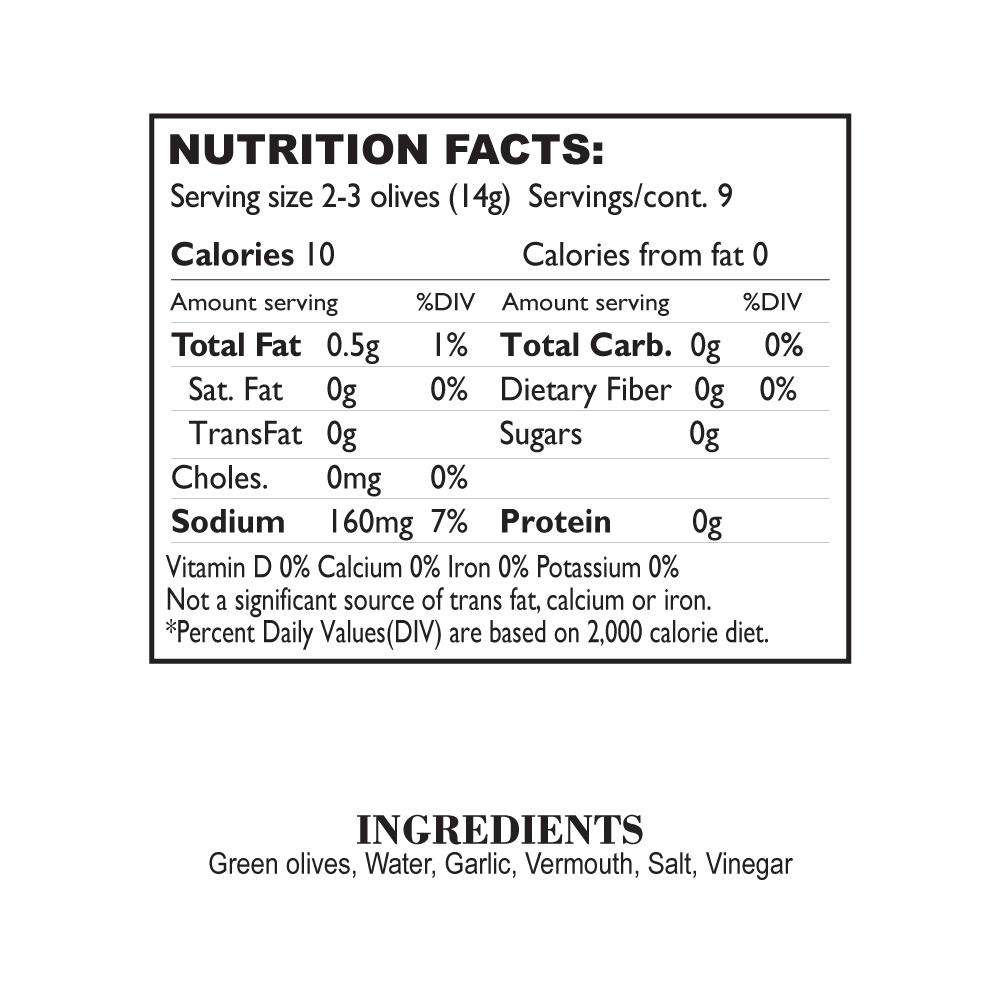 VERMOUTH GARLIC
Stuffed Olives
Martini-lovers beware: there is no going back to a regular ol' martini after you've tried our Vermouth Garlic stuffed olives. Don't say we didn't warn you! We take extra-large, freshly picked green olives, and hand stuff them with just-peeled crunchy garlic cloves. There's enough garlic in every bite to satisfy even the pickiest garlic snob's cravings. We finish these garlic stuffed olives with a splash of dry Vermouth to add an herbaceous fortified wine flavor that only heightens the olives' quality and impressiveness. Obviously, these Vermouth Garlic stuffed olives are ideal in dirty or dry martinis, and on their own as a starring role on a charcuterie or cheese board.
INGREDIENTS
Green Olives, Water, Garlic, Vermouth, Salt, Vinegar
QUICK USES
Our Vermouth Garlic stuffed olives (and their brine) are ideal for martinis--dirty, dry, or however you take it. They also give a unique kick to bloody marys.
Chop a handful of Vermouth Garlic stuffed olives and a few tablespoons of their brine, the juice of one lemon and a couple pats of butter to toss into a bowl of hot pasta. You can thank us later!
Our Vermouth Garlic stuffed olives are a staple. Keep on hand for spur-of-the-moment entertaining, impressive charcuterie and cheese boards, and delicious martinis.
IDEAL FOR
Martinis, bloody marys, charcuterie and cheese boards, pastas
THE PERFECT DIRTY MARTINI
USING: VERMOUTH STUFFED OLIVES