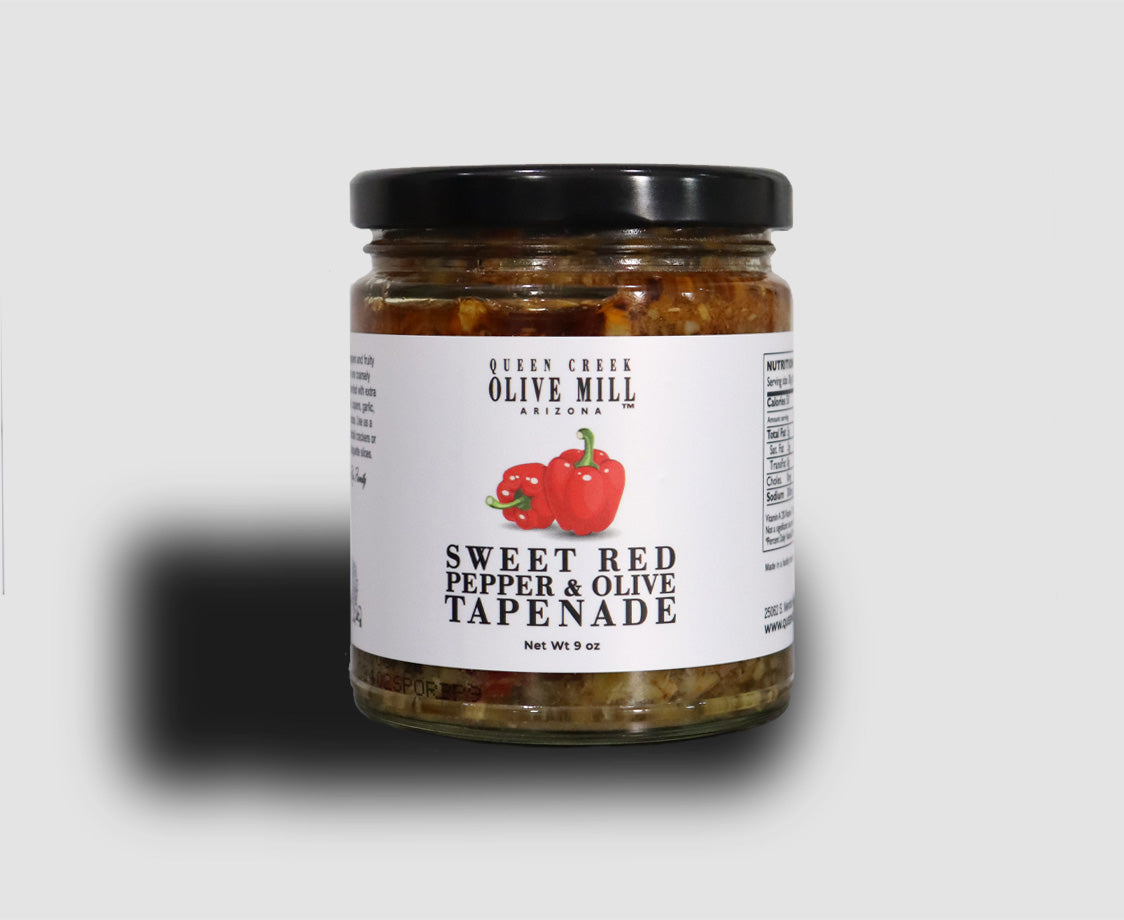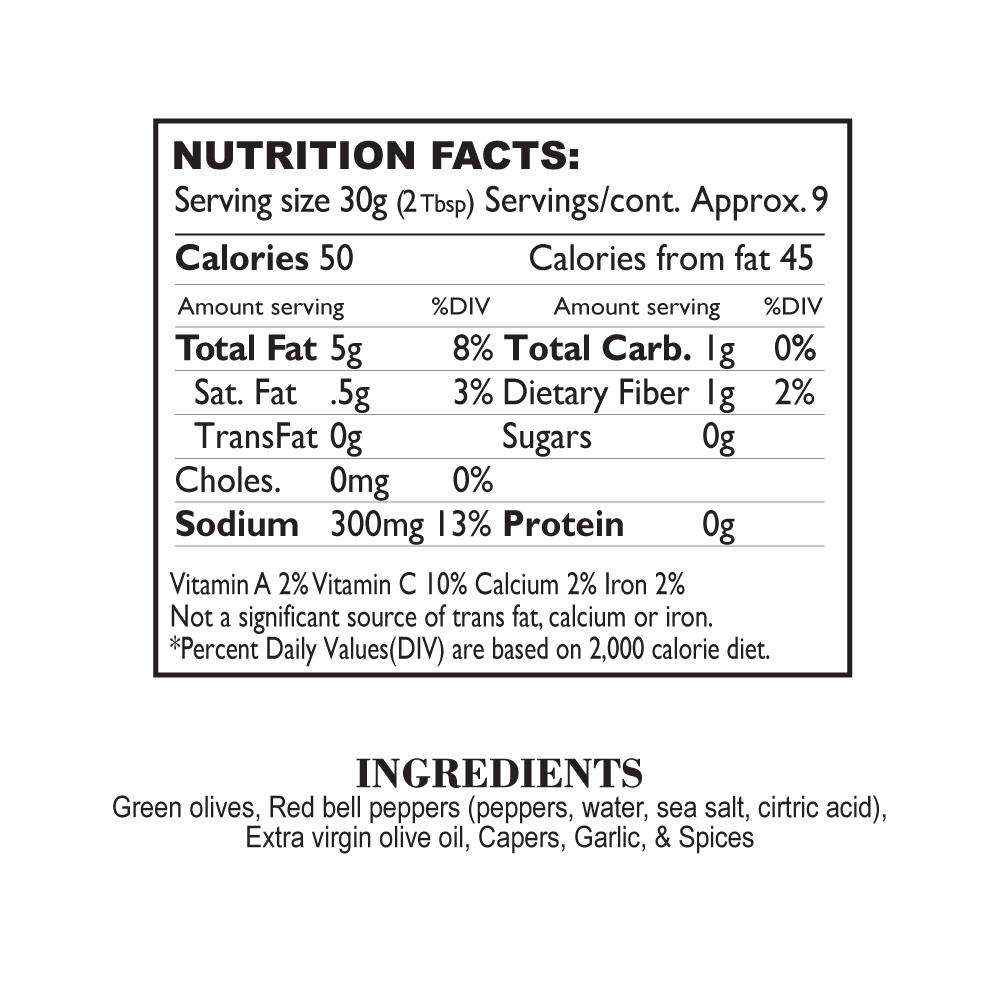 SWEET RED PEPPER & OLIVE
Tapenade
Sweet red peppers and fruity green olives are coarsely ground by hand and blended with our own Queen Creek Olive Mill extra virgin olive oil, capers, garlic, and other spices to create our tangy and savory Sweet Red Pepper Olive Tapenade. This tapenade is wonderful as a spread on cocktail crackers or toasted baguette slices, but it doesn't stop there. Toss it with freshly cooked pasta for an innovative and fresh Italian dish. Use it on pizzas, toss it with salads, use it as a topping for hot dogs and sausages. Philly cheesesteak with peppers anyone? The possibilities are endless!
INGREDIENTS
Green olives, red bell peppers (peppers, water, sea salt, citric acid), extra virgin olive oil, capers, garlic, and spices.
QUICK USES
Use a few spoonfuls of our Sweet Red Pepper Olive Tapenade as a topping for your favorite hummus recipe, or try blending it with store bought hummus for a quick and incredibly flavorful dip.
Pair with our stuffed olives, cheeses and crackers, dried fruit and nuts, and cured meat as part of a stunning charcuterie board.
Spread our Sweet Red Pepper Olive Tapenade on top of a bagel with cream cheese for an impressive breakfast or snack. Or, blend it with cream cheese, and you've got a creamy, hearty spread for just about anything.
Use it as a condiment for hot dogs and brats, or grilled sausages.
Delicious in wraps, pitas, or baked with summer squash, or as a topping for grilled meats and sausages.
Combine our Sweet Red Pepper Olive Tapenade with your favorite mayonnaise to create a unique aioli.
Perfect scooped onto salads, stuffed into peppers, or topped with cheese and baked or grilled.
Toss with freshly cooked pasta, or spread onto pizza.
IDEAL FOR
Cheese and charcuterie boards, dips and spreads, vegetables, sandwiches, pasta, salad, grilled meat, sausage, hot dogs, grilled meat