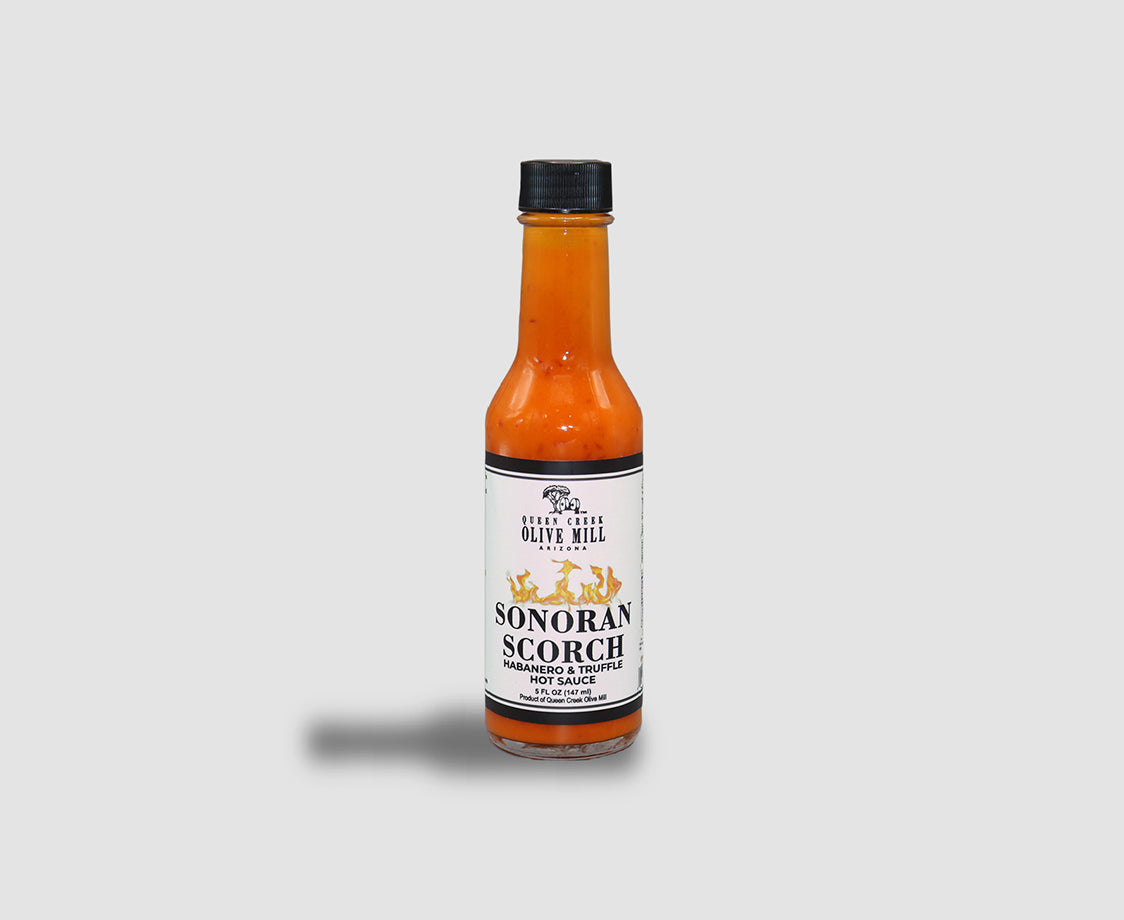 Habanero and truffle... need we say more? This sauce, my friends, is scaldingly spicy and dangerously addictive. Use. It. On. Everything.
INGREDIENTS
Water, jalapenos, truffle oil, salt, distilled vinegar, habaneros, garlic, xanthan gum, spices
QUICK USES
Our Sonoran Scorch hot sauce is excellent sprinkled into pasta dishes--that is, of course, if you love spice!
Drizzled on your favorite pizzas, homemade or delivered, to level-up your slice's spice game
Grilling meats or seafood? Our Sonoran Scorch hot sauce is perfect to serve alongside steaks, burgers, and seafood as a mind-blowing condiment
With the perfect balance of truffled spiciness and tanginess, Sonoran Scorch hot sauce is fabulous as a finishing sauce for chicken wings.
Perfect drizzled over eggs and omelettes to take your breakfast game to an explosive new level.
Add a shake or two to your bloody mary for an unexpected truffle twist.
Blend with your favorite mayonnaise to create a spicy truffle aioli.
Swirl Sonoran Scorch hot sauce into your fave hummus if it needs a "kick"!
IDEAL FOR
Pizza, pasta, grilled meat, grilled seafood, vegetables, eggs, chicken, Mexican food