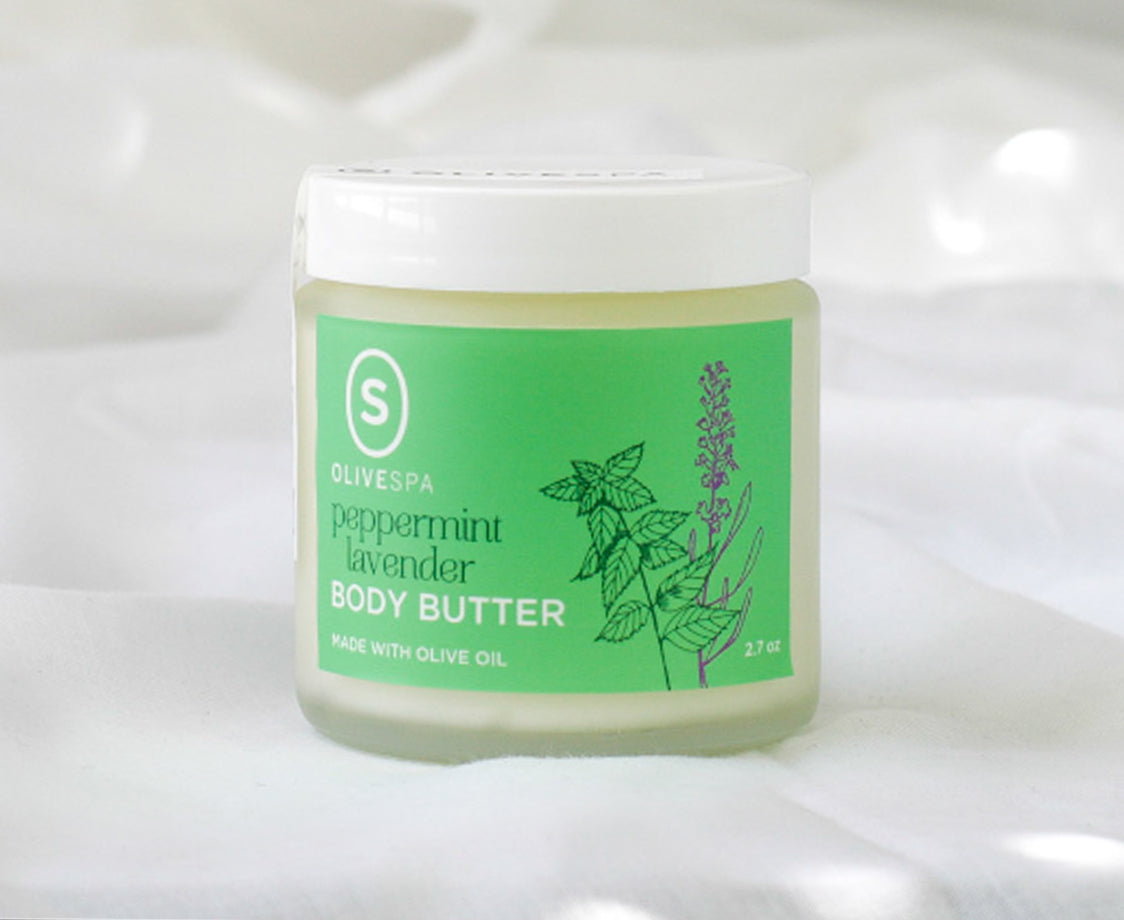 PEPPERMINT LAVENDER BODY BUTTER
Our rich body butter consists of a blend of shea butter, olive oil, and essential oils to create a nutrient-filled moisturizer, that is gentle on the skin, but still penetrates deep past the skin's surface for a long-lasting soothing feel. The essential oil blend provides a revitalizing sensation, that can really aid in relieving sore and tense muscles.
HOW TO USE
Apply and massage a small amount into the skin. A little bit goes a long way with this product!
INGREDIENTS
Butyrospermum Parkii (Shea butter), Olea europaea (olive) fruit oil, essential oils