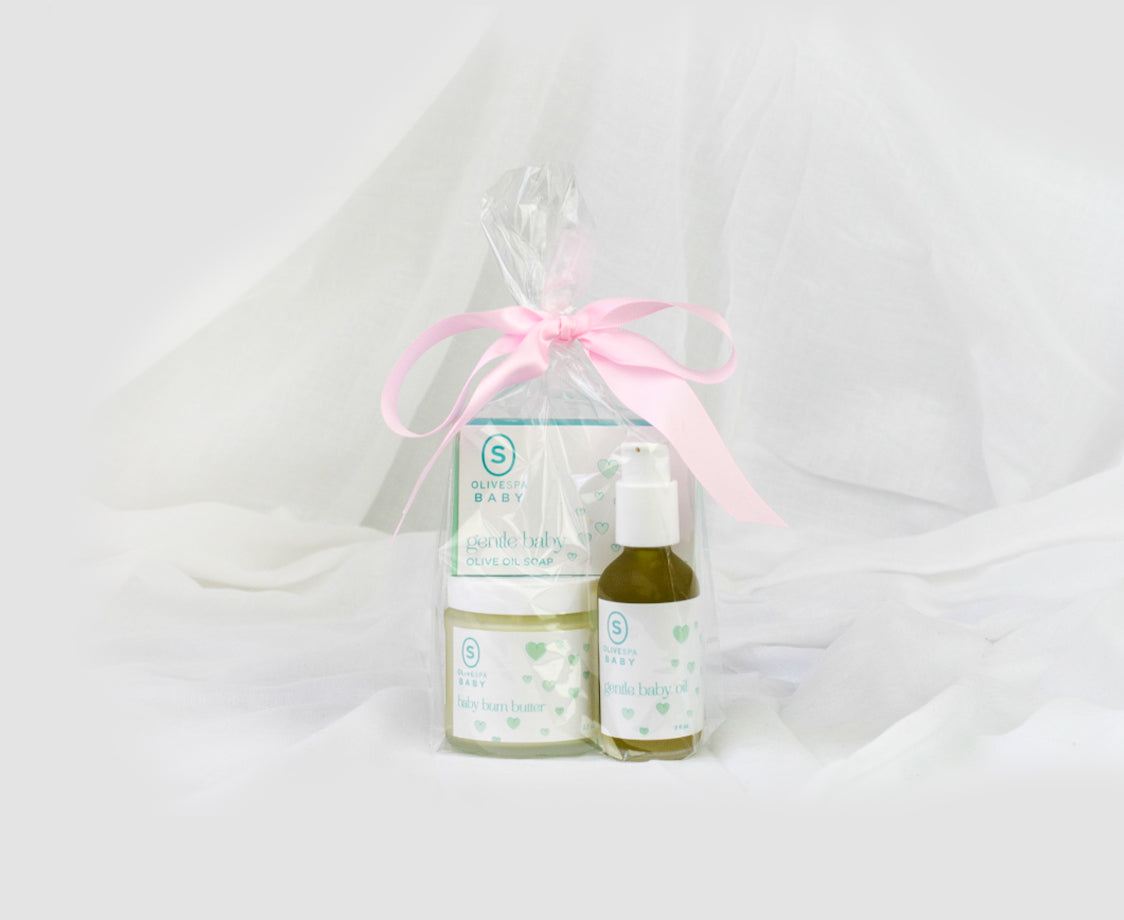 PAMPER BABY GIFT SET
Baby Gift Sets
Pamper baby with our signature Olivespa Baby line.
INGREDIENTS
2 oz Gentle Baby Oil, Baby Bum Butter, Gentle Baby Soap
BABY PRODUCT DISCLAIMER: Do not leave any product or its packaging with an unsupervised child. If products become damaged, do not use them, discard them immediately. Adult supervision is strongly recommended at all times while products are in use.