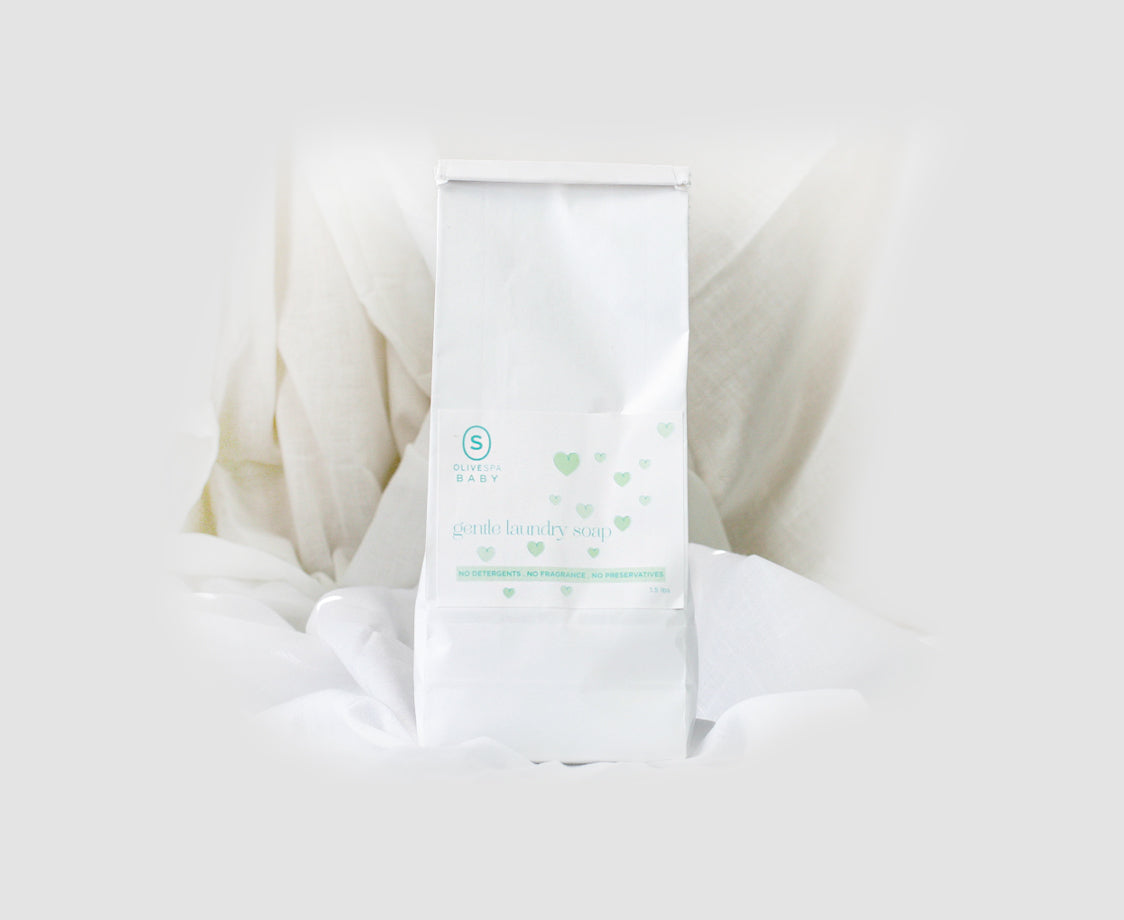 Lightly scented with Olivespa's handmade Lavender Olive Oil Soap, our Gentle Baby Laundry Soap is the perfect way to clean baby's clothes without harsh chemicals and without harmful fragrances. We created this Gentle Baby Laundry Soap so you have one less thing to worry about when caring for a baby.
TO USE
Scoop 1 Tbsp into your load of wash. Yields up to 25 loads. Double rinse recommended.
INGREDIENTS
Lavender Castile Soap, Borax, Washing Soda, Baking Soda
BABY PRODUCT DISCLAIMER: Do not leave any product or its packaging with an unsupervised child. If products become damaged, do not use them, discard them immediately. Adult supervision is strongly recommended at all times while products are in use.