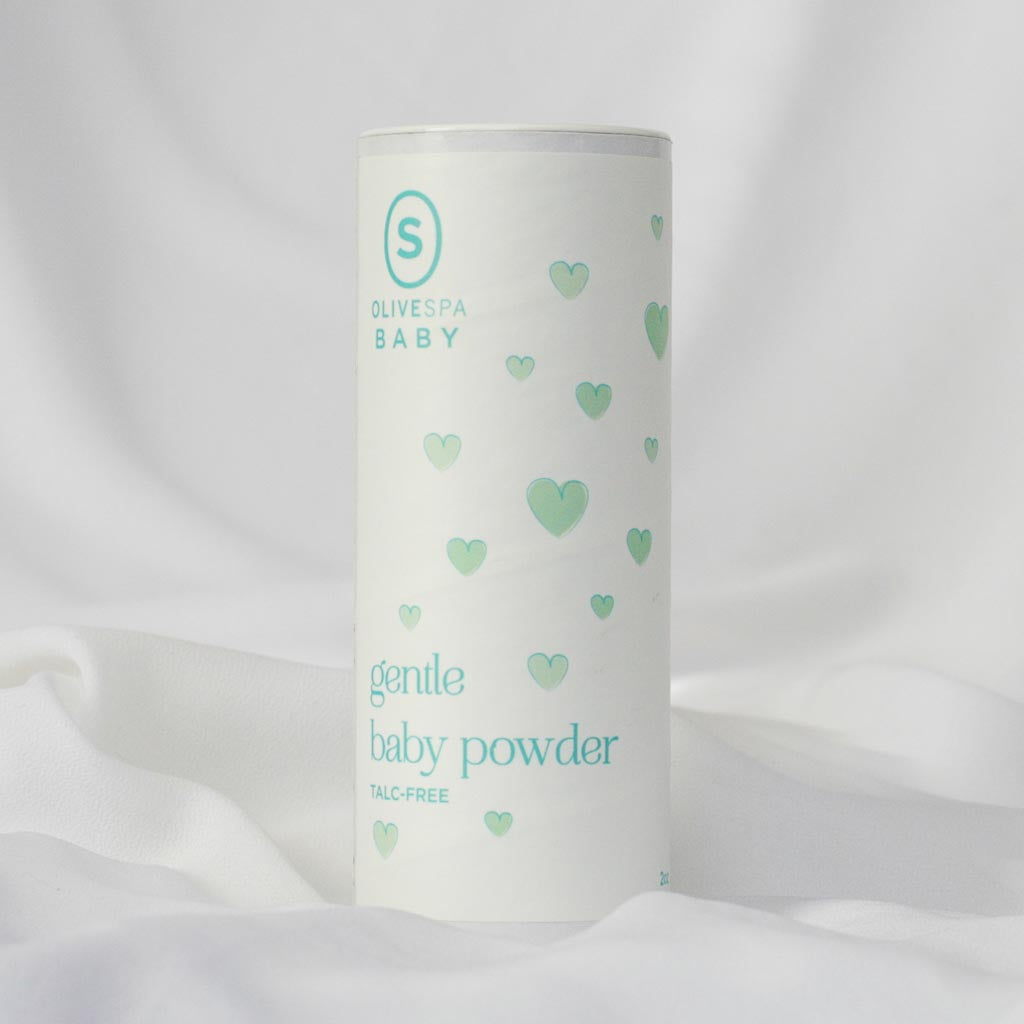 Our all-natural, talc-free, Gentle Baby Powder is just what baby needs to feel comfortable all day long. Formulated for its highly absorbent properties and with super healing botanicals, our Gentle Baby Powder is safe and effective for all kids, no matter their age. Our gentle formula soothes and protects the skin from excess moisture and chafing. We believe in the power of nature, with no chemical additives. The result is pure, clean, baby fresh skin.
HOW TO USE
Gently shake powder into your hand and pat onto baby's clean, dry bottom. Can also be used to prevent chafing and irritation all over baby's skin. Avoid contact with eyes and mouth. Avoid inhalation. Store in a cool, dry place.
INGREDIENTS
Arrowroot powder, Corn starch (non-gmo), White kaolin clay, Pink kaolin clay, Calendula officinalis (calendula) flowers, Lavandula angustifolia (lavender) buds, Plantago major (plantain) leaf and Matricaria recutita (chamomile) flowers
BABY PRODUCT DISCLAIMER: Do not leave any product or its packaging with an unsupervised child. If products become damaged, do not use them, discard them immediately. Adult supervision is strongly recommended at all times while products are in use.