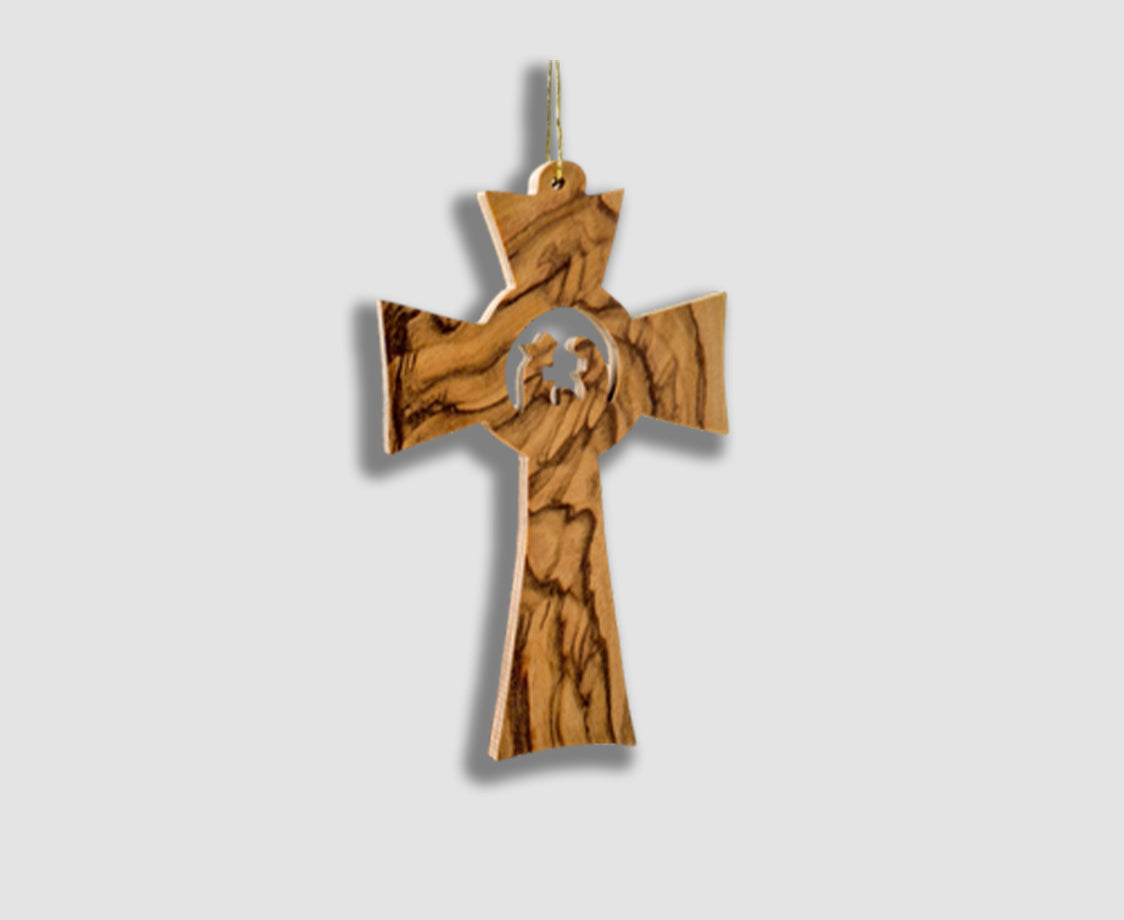 CROSS W/ HOLY FAMILY
Olive Wood Ornaments
The olive wood ornaments are crafted in Bethlehem by the Giacaman Family. Ibrahim Giacaman, a master woodcarver, shapes the olive wood into one-of-a-kind Nativity figurines and Christmas tree ornaments.
Ibrahim is a fourth-generation Christian woodcarver who, along with his father, Salem, runs the largest olive wood factory in Israel.
The family uses the olive branches pruned from olive groves for all of their carvings – trees are never cut down for the wood. The branches are dried for a year or more before the wood is ready for use. Great care is taken in selecting, drying, and carving, to showcase the beautiful grains of each piece. Small cracks, imperfections, and grain variation are part of their natural appeal.
Ibrahim first learned to carve from his father and grandfather, Elias. He studied art and sculpture in Bethlehem and later at the Academy of Fine Art in Florence, Italy. At the family business in Israel, where his father, three brothers, and two sons also work, Giacaman creates all the designs and personally finishes and polishes each piece. **Because of the handmade nature of these ornaments, each is unique and may vary from the photo**