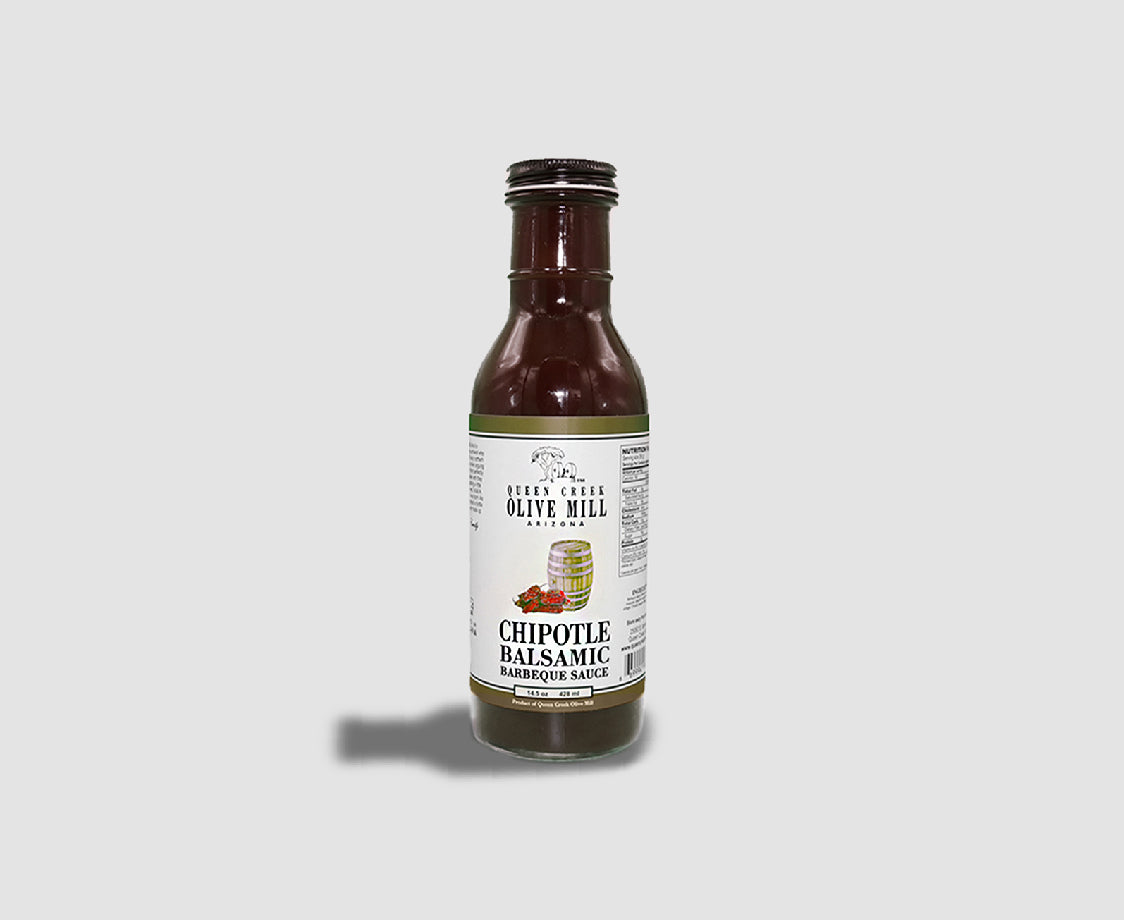 CHIPOTLE BALSAMIC
BBQ Sauce
The story is told as follows, about a gentleman from the southwest who married a beautiful, feisty northern Italian girl. One night, when arguing about what to finish their perfectly grilled Florentine steak with, they compromised by adding a little heat and a little sweet. Voila! A new taste sensation was born. As always, they ate, finished a bottle of Chianti, kissed, and made up.
INGREDIENTS
Barbeque sauce (tomato puree, corn syrup, molasses, balsamic vinegar, starch), Balsamic vinegar, Chipotle peppers, water, herbs & spices.
QUICK USES
Use as a condiment for hot dogs and brats, or grilled sausages.
Apply liberally to chicken, ribs, steak, or salmon before, during, and after grilling.
Grilling or smoking meats and seafood? Our Chipotle Balsamic BBQ Sauce is a perfect marinade and dipping sauce to serve alongside steaks, burgers, and seafood for an unforgettable lunch or dinner.
IDEAL FOR
Grilled meat, grilled seafood, grilled and fresh vegetables, chicken, sandwiches, hot dogs, pulled pork, smoked meats