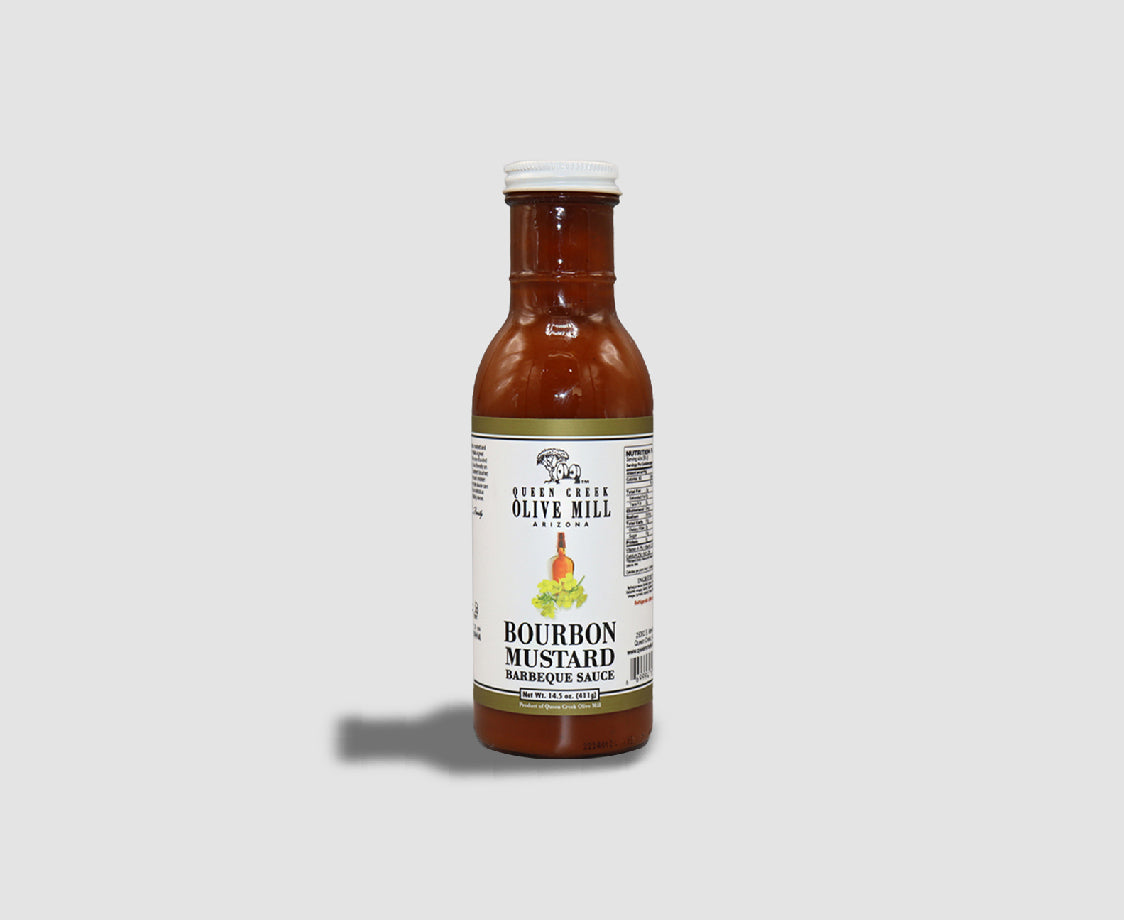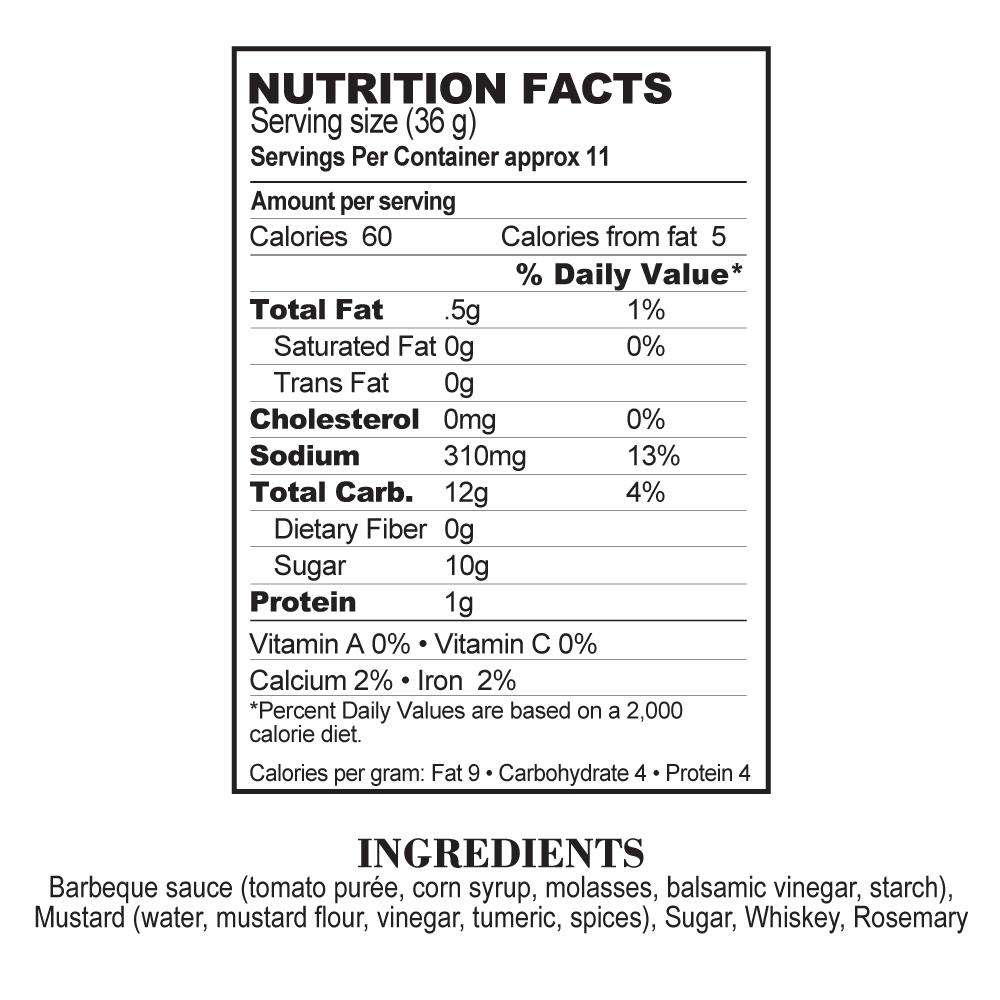 BOURBON MUSTARD
BBQ Sauce
Calling all grill-masters! This sauce is a love letter to Carolina BBQ sauces everywhere. To create our Bourbon Mustard BBQ sauce, we blend our secret-recipe barbeque sauce with mustard, spices, and a tinge of whiskey. Use liberally on poultry and fish. Excellent brushed on grilled salmon and chicken wings. This tangy-style sauce can also be used as a delicious marinade or dipping sauce.
INGREDIENTS
Barbeque sauce (tomato puree, corn syrup, molasses, balsamic vinegar, starch), Mustard (water, mustard flour, vinegar, turmeric, spices), sugar, whiskey, and rosemary.
QUICK USES
Use as a condiment for hot dogs and brats, or grilled sausages.
Apply liberally to chicken, ribs, steak, or salmon before, during, and after grilling.
Grilling or smoking meats and seafood? Our Bourbon Mustard BBQ Sauce is a perfect marinade and dipping sauce to serve alongside steaks, burgers, and seafood for an unforgettable lunch or dinner.
IDEAL FOR
Grilled meat, grilled seafood, grilled and fresh vegetables, chicken, sandwiches, hot dogs, pulled pork, smoked meats