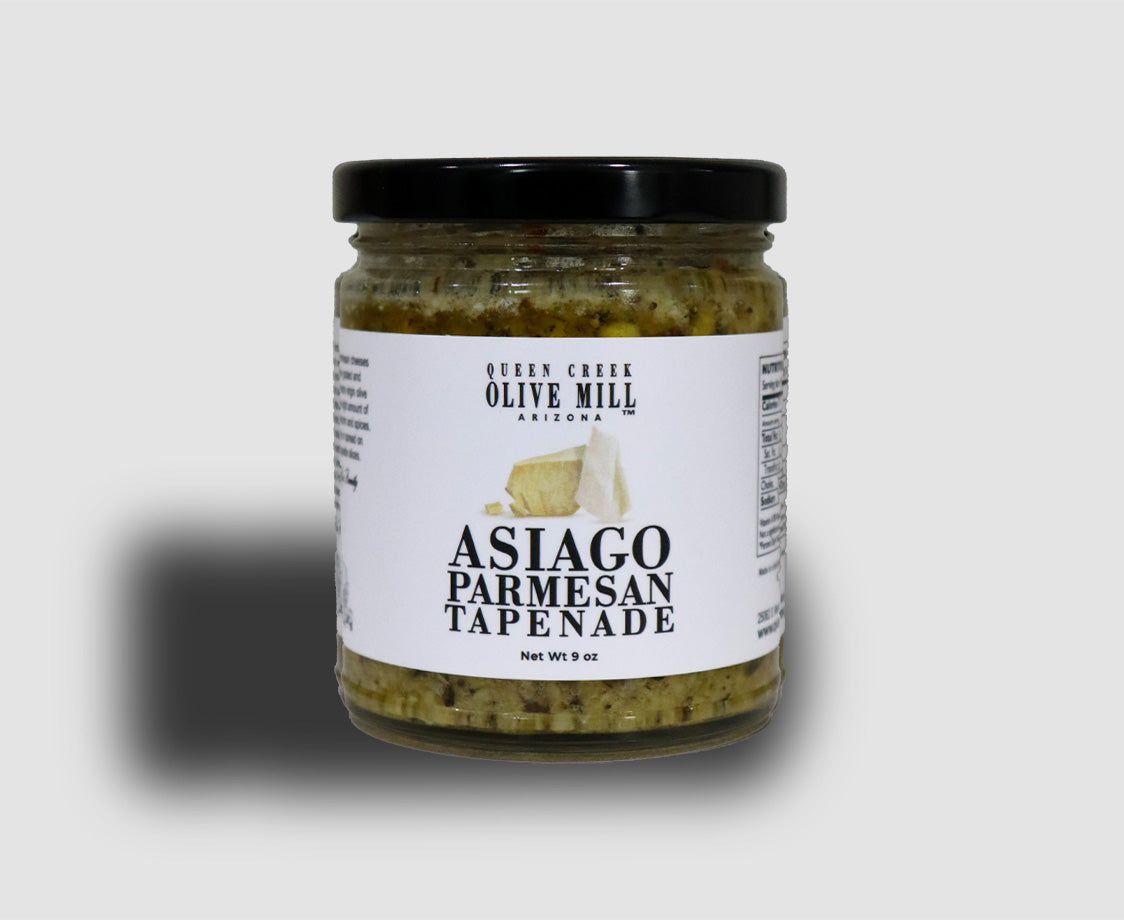 We take Italy's finest Asiago and Parmesan cheeses and random-grate them before blending them with Queen Creek Olive Mill extra virgin olive oil and just the right amount of crushed peppercorn and spices to create our show-stopping Asiago Parmesan tapenade. Legendary on a cheese or charcuterie board, our Asiago and Parmesan tapenade is sure to impress your guests and their taste buds. Great as a dip or spread on toasted baguette slices, bagels, crackers, or vegetables.
INGREDIENTS
Parmesan cheese, Asiago cheese, canola oil, extra virgin olive oil, basil, pepper, garlic, chile flakes, chives.
QUICK USES
Our Asiago Parmesan tapenade is excellent in pasta dishes, as a dipping sauce, or as the base of a pizza with some extra Queen Creek Olive Mill oil drizzled on top.
Pair with our stuffed olives, cheeses and crackers, dried fruit and nuts, and cured meat as part of a stunning charcuterie board.
Spread our Asiago Parmesan tapenade with a drizzle of our Roasted Garlic olive oil on both sides of a halved loaf of french bread. Toast the bread in your oven to make a deliciously cheesy garlic bread.
Perfect scooped onto salads or stuffed into peppers, even folded into omelets.
IDEAL FOR
Cheese and charcuterie boards, dips, spreads, vegetables, pizza, pasta