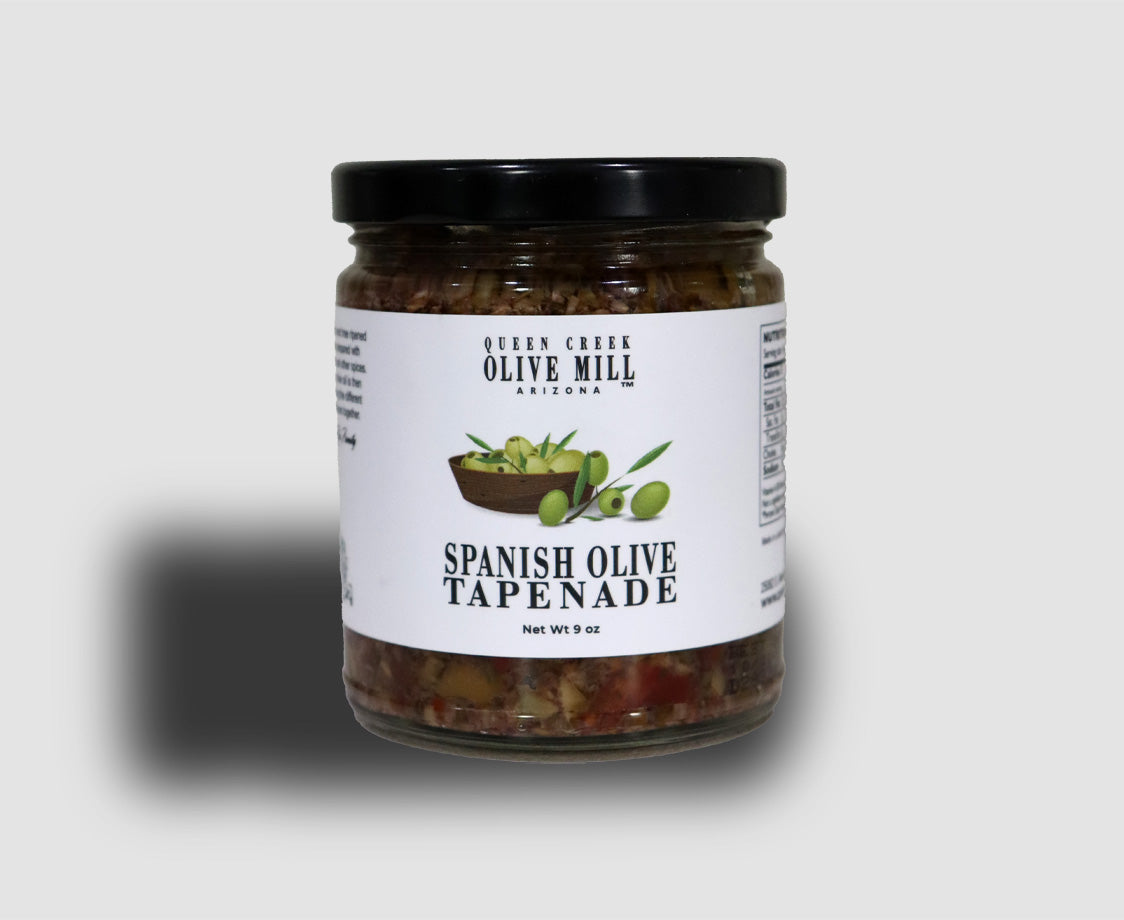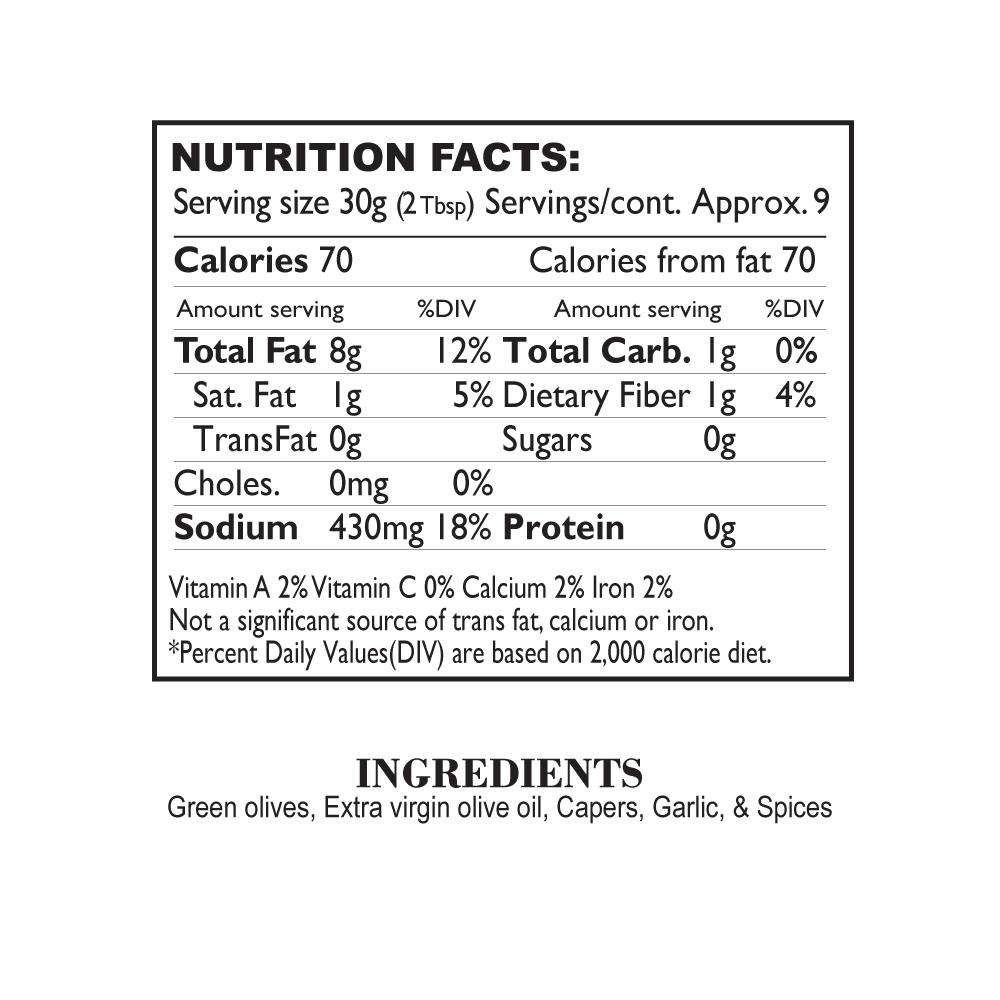 For this classic tapenade, we harvest fresh Spanish green olives and tree-ripened black olives at the peak of their flavor. The olives are then minced and mixed with a delicious, tangy blend of capers, garlic, and spices. Then, we blend it all together with a generous helping of our own extra virgin olive oil to marry each layer of flavor with the others. The result is a robust and zesty artisanal tapenade; one that is, as our customers say, "so damn good."
INGREDIENTS
Green olives, extra virgin olive oil, capers, garlic, and spices.
QUICK USES
Use a few spoonfuls of our Spanish Olive tapenade as a topping on your favorite hummus, or try blending it in for an incredibly zesty dip.
Pair with our stuffed olives, cheeses and crackers, dried fruit and nuts, and cured meat as part of a stunning charcuterie board.
Spread our Spanish Olive tapenade on top of a bagel with cream cheese for an impressive breakfast or snack.
Delicious in wraps, pitas, or baked with summer squash.
Blend with your favorite mayonnaise to create a tangy, refreshing olive aioli.
Perfect scooped onto salads, stuffed into peppers, or topped with cheese and baked or grilled.
IDEAL FOR
Cheese and charcuterie boards, dips and spreads, vegetables, pizza, pasta, sandwiches, salads, aiolis, hummus