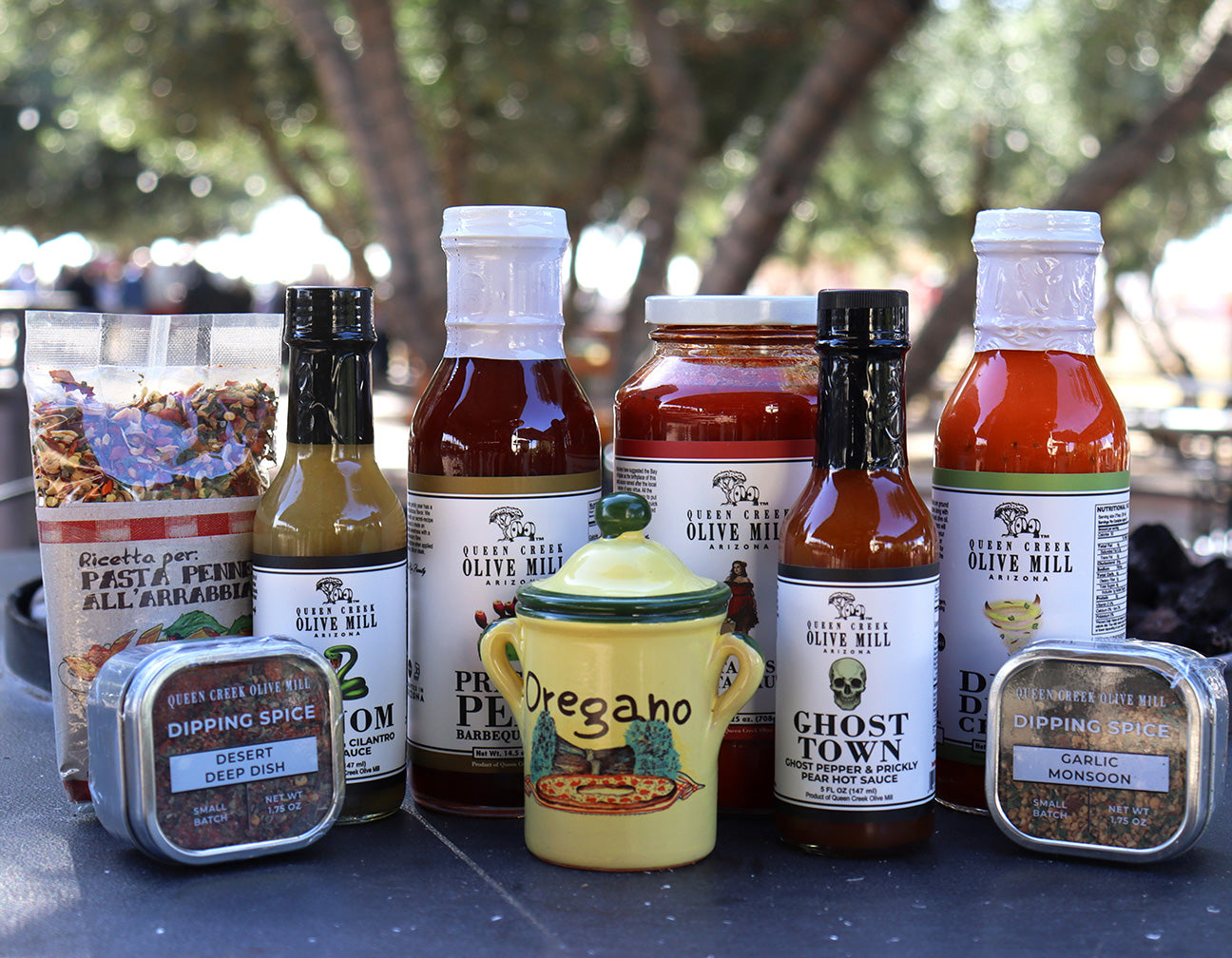 SPICES & SAUCES
Subscription
ROTATING
FLAVORS OF ARIZONA
SOMMELIER SELECT
Do you want authentic, artisan-made Italian spices & sauces delivered to your doorstep every month? If your answer is yes, this is for you!
Easily transform any recipe with rich sauces and potent spices that blend Italian tradition with local flavors.
Each shipment includes 1 bottle of the Queen Creek Olive Mill's signature sauces and 1 package of dipping spices or flavored salts from Italy!
Varieties of spices & sauces rotate and are a surprise every month.
HOW IT WORKS
1) Choose your subscription length (Ongoing, or prepay for 3,6,9, or 12 months)
2) Place your order. Orders generated on the date of purchase, and every sequential month thereafter, and will ship 3-4 business days after generating. If you choose ongoing, you will be charged every time an order is generated.
- Giving as a gift? Check the "Prepay for your subscription box", choose how many months, and check "Is this a gift?". Your subscription will be automatically renewed after the prepaid months have been fulfilled. You will need to cancel your order after the last prepaid month for this subscription to end.
Click Here to download a certificate you can forward to your lucky recipient!
Price includes shipping. For recurring orders, a customer cannot cancel or skip orders before they have received three shipments.